tuesday, 17 may, 2022
Come see us at the PPA Festival!
We are delighted to sponsor the PPA Festival on the 19th May, with an unmissable agenda of keynotes, presentations, discussions, roundtables and more, the Festival is the premier event for the UK publishing sector.
The team will be on hand all day to help with any distribution and subscription enquiries. We look forward to seeing you there!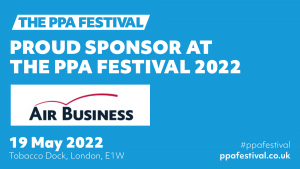 thursday, 31 march, 2022
Air Business wins international magazine distribution for Immediate Media
Air Business, the award-winning global distribution, fulfilment and subscriptions management company, has won the contract to provide international distribution for Immediate Media Co's market-leading magazine titles.
Following a competitive tendering exercise, Immediate has once again selected Air Business based on both physical and customer service delivery.
Jess Burney, Managing Director, Direct Marketing and Business Development for Immediate, said: "Getting our magazines to our subscribers quickly and reliably is of paramount importance, and Air Business's postal solutions will allow us to get them into the hands of our readers on time and in great condition."
Adam Sherman, Air Business Group Chief Executive Officer, added: "We are delighted to continue to be handling Immediate's high-profile magazines. I'm grateful to Immediate for the opportunity to work with them, giving their valued readers the best possible delivery experience."
Air Business has devised bespoke operational processes for each of Immediate's individual titles to meet stringent service level agreements. Radio Times, for example, requires a swift turnaround process, Air Business's tailored solution enables the magazine to be collected from its printers, fulfilled and mailed within a short, nine-hour window.
tuesday, 22 february, 2022
We're in the PPG!
Every year, InPublishing magazine releases the Publishing Partners Guide to the leading suppliers in the industry.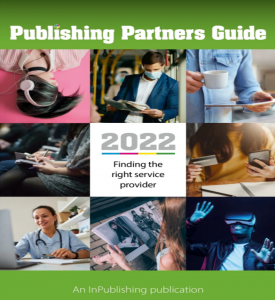 It's designed to help publishing professionals find the right service providers for their needs, and is a useful resource for anyone in the sector.
Air Business is once again listed, with a detailed overview of our service offerings.
tuesday, 18 january, 2022
Client Survey Success for CRG
Our Client Relationship Team recently sent out a satisfaction survey to our customers – and the results are in, with an average score of 9 out of 10!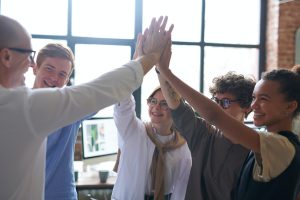 Customers were asked to anonymously rate the team on a scale of 1 to 10 against a series of questions, including "How easy it is for you to make contact with the team", "How would you rate our response and resolution times" and "To what extent do you feel the team resolves your queries competently".
It's a great result for the CRG team, highlighting the high levels of service they provide to clients.
Well done to everyone in the team!
saturday, 1 january, 2022
Happy New Year from Air Business!
Happy New Year to all our customers, partners, colleagues and friends!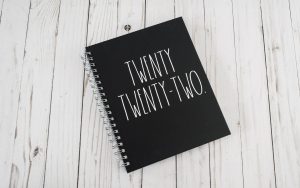 We hope 2022 brings health and happiness, and look forward to working with you to make this year the most successful.
tuesday, 21 december, 2021
Wishing health and happiness to you and your families!
Whilst we can't celebrate the festivities with you this year, we send you our very best wishes for a safe and happy holiday season.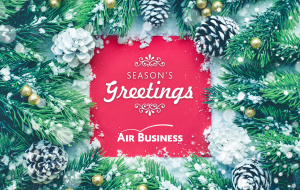 I'm very proud to say we haven't lost a day's work due to the pandemic, and have continued to provide a first-class service to you and your customers and members.
Rest assured we're taking extensive steps to keep our operations open, including weekly testing for staff, regular deep cleaning and compulsory mask wearing.
We look forward to continuing working with you and are hopeful for a bright, successful New Year.
Thank you, and stay safe.
All our very best,
Adam and all the team at Air Business
wednesday, 1 december, 2021
EU Customs VAT clampdown on subscription mail
Italian Customs are beginning to clampdown on items that do not comply with VAT rules. Air Business has worked with the PPA on an article on why it is likely that similar clampdowns could occur in other EU nations, and why publishers should take action to comply in order to prevent serious delays.
In July, the VAT exemption for the importation of goods with a value of €22 or less into EU member states was removed, meaning all goods imported into the EU are subject to VAT. Although magazines are zero-rated for VAT purposes in the UK, most EU countries operate a reduced or full rate as there is no universal exemption.
The PPA has produced a Guidance Document on the changes, which explains the new regime and possible courses of action publishers can take in greater detail. You can access the Guidance Document by clicking here.
As PPA previously advised, if publishers and sellers do not take action it is likely that subscriptions will come into the EU on a Delivered Duty Unpaid (DDU) basis – means the customer pays VAT and administration fees in order for the purchase to be released to them.
Italian Customs are now clamping down on non-compliant items, which is leading to delays in Italy. Poste Italiane is conducting thorough checks, and demanding proof of clearance, of items originating from outside the EU – including magazines and periodicals. This has also occurred in Sweden and Belgium. There is a possibility that similar clampdowns could occur in other EU countries, creating considerable disruption across multiple destinations.
These clamp downs serve as a reminder that it is imperative for publishers to work towards becoming compliant to avoid precisely these sorts of issues: it is now inevitable that compliant mail will have faster transit times.
PPA Strategic Partner Air Business, a market-leader in global mail, fulfilment, distribution and subscription management, said: "The clampdown of VAT and customs compliance in Italy is not unexpected, and supports our belief it would be unwise to gamble on whether the rules would be strictly applied or not. We have always believed it was a case of 'when', not 'if', and evidence suggests other countries are following behind – there are reports in other EU countries of subscribers being asked for local taxes before their magazine is delivered."
To mitigate the risk of serious delays to mailings to the EU, we encourage publishers to fast-track their processes towards compliance, and we would be happy to discuss any concerns or solutions with PPA members – please contact Rob Barham at Robert.Barham@airbusiness.com, or the PPA's Public Affairs Executive sebastian.cuttill@ppa.co.uk, for more information.
wednesday, 24 november, 2021
Last Posting Dates and Air Business Festive Operational Hours 2021
As we approach Christmas and the retail Peak period, here are the last recommended international posting dates and our operational hours for this year's Festive Season.
Please note: Last Posting Dates for 2021 may be impacted by on-going Covid-19 related events. Subscribe to our weekly Service Alerts for news of delays or disruptions in specific destinations that could affect the transit aims. Visit www.airbusiness.com/service-update to sign-up and view the latest updates.
If you require any more information during this period, please contact your Client Services Executive on +44 (0) 1727 890 620 for assistance.
tuesday, 23 november, 2021
EU Customs Regulations Update: A new B2B service is now available
Air Business is delighted to provide a brief update on its progress relating to the customs changes for importing goods into the EU, which were implemented on 1st July.
B2C Sales
Progress has been good, with many customers registered for IOSS and utilising the Air Business IOSS-compliant service, which is working well.
B2B Sales
We now have a simple, reliable solution that our B2B customers can adopt with minimal changes that will make them compliant with the new EU rules. All of the complicated customs declarations, VAT payments and recovery through VAT returns will be carried out by Air Business and our partners.
To use this B2B process, all we need is:
– A flag in the data identifying B2B sales and B2C sales separately (assuming both transaction types are in a single file)
– A customs value (in Euro) for each EU line item
– The customs code 4902900000 (for Newspapers, Journals and Periodicals) for each EU line item
Air Business will handle everything else. We will arrange for your B2B publications to be consolidated, using the customs values you provide, and will prepare the necessary customs documentation with our partners. Furthermore, there is no need to register for VAT in the EU. Any VAT payable on import into the EU will be settled by the Air Business partner in the EU, who will recover that VAT paid on their own VAT return.
We have gone live with this service and it works well. There is little additional cost or administrative burden for our customers, and we are keen to get our B2B customer base fully on board to ensure compliance with the new EU regulations.
Customers not currently compliant or working towards compliance will be contacted by an Air Business representative soon to discuss what needs to be done to comply with the new regulations. In the meantime, if you have any questions, please contact your Account Manager, who will be pleased to help you. If you're not a customer and would like to know more, please contact us and we'd be delighted to help
We hope we can roll out our B2B solution, or assist you with becoming IOSS compliant, as soon as possible to ensure there are no delays or extra cost caused by non-compliant mailings.
tuesday, 23 november, 2021
From A to EU: Overcoming VAT & Duty Challenges for EU destinations – New Roundtable at the PPA Independent Publisher Conference
Air Business is hosting a Roundtable at the PPA Independent Publisher Conference on Friday November 26th to discuss how to overcome EU VAT & Duty challenges and implement our tried and tested, compliant solutions.
On 1st July this year, VAT and duty regulations relating to the movement of goods (including magazines and periodicals) into EU member states from countries outside the EU, changed. Whilst some publishers were prepared for the changes, many across the industry struggled to understand the new requirements.
The session is an opportunity to learn more about the challenges facing publishers; ask questions; and find out how to implement our tried and tested, compliant solutions.
The event will be hosted by Mark Everitt, Head of Strategic Accounts, who will be joined by Kerr Nice, Head of Account Management.
Air Business is unable to give advice on taxation issues as it is not a taxation expert or consultancy, and strongly recommends you seek appropriate, independent tax and legal advice if you are unclear how the new regulations will affect your business.